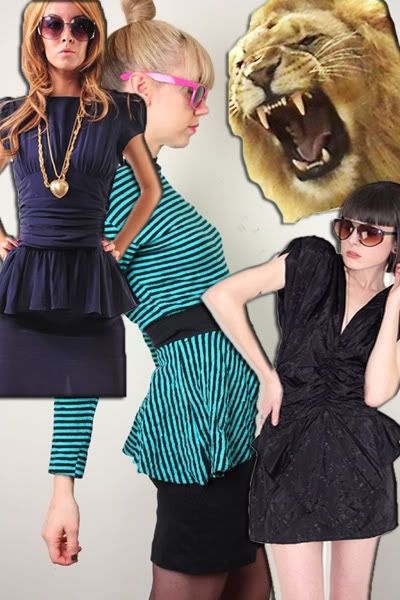 I don't know what's been going on with me but i've been really into the peplum look on mini dresses,
sometimes it can look really corny, but I've always loved that trashy rocker girl/ your moms prom dress look even if its way over done nowadays.
The floral ones i find on ebay actually remind me of the cute little easter dresses i'd wear to church,
I hope this weird obessesion ends soon, its getting warm around here and I cant be indulging in something it will soon be too hot to wear! Hellooooo summer dress shopping / bathing suit shopping!
Im almost considering just making my own bathing suit this year and making it totally wild.
Easters coming up on Sunday and I'm hoping to decorate some eggy's with this cute Jewel tone egg decorator thing I have.
xoxoxox