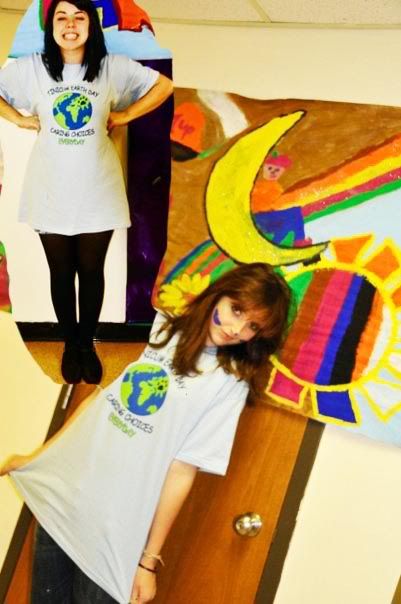 yesterday we went to tinicum elementary and painted three big murals for earth day!
Everything was my sized and for the first time I got to see other people struggle with the sinks and toilets hah!
Anyways I leave for New Mexico in two days and couldn't be more excited.
Pandora radio rules, im going back to sleep!
-xoxxo